Braeside Luxury Apartment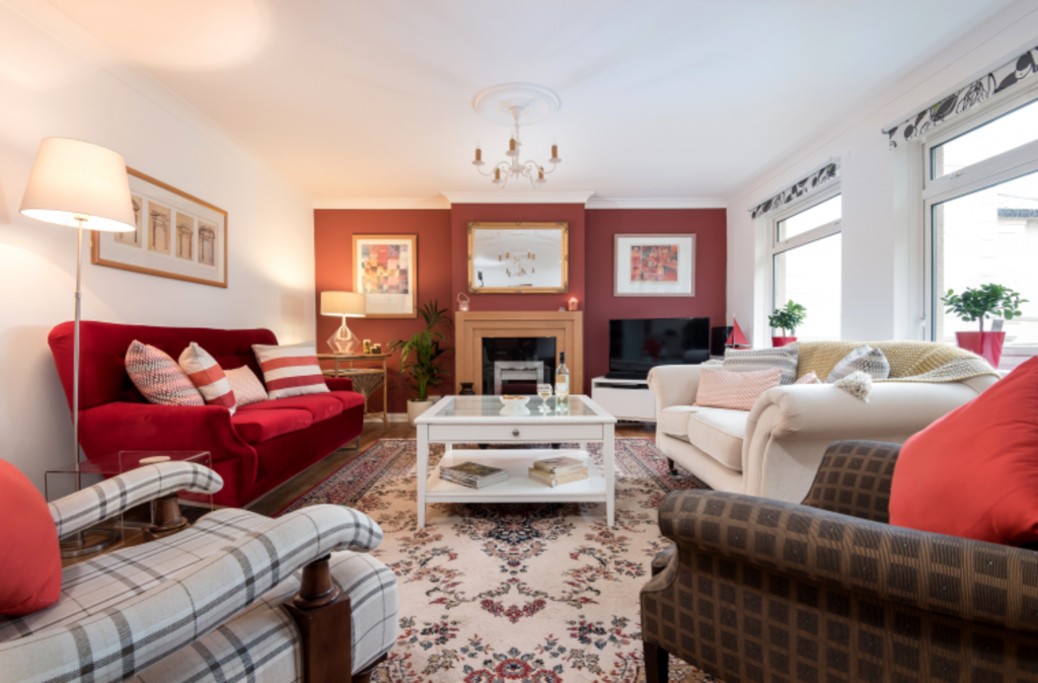 Chic, designer self catering accommodation near the centre of Torquay
The Braeside Apartment occupies a fantastic position close to the centre of Torquay in the leafy Wellswood area of the town. It is ideally placed to take advantage of all that the English Riviera has to offer.
Living Space at The Braeside Apartment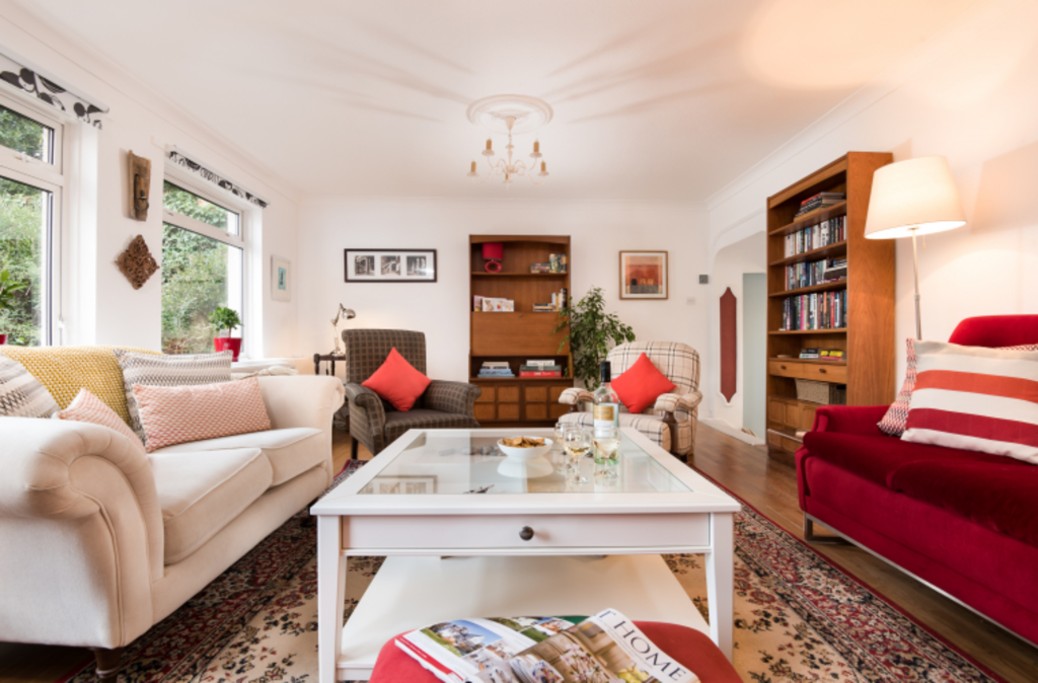 The apartment benefits from an exceptionally spacious apartment which is flooded with light from the magnificent south facing widnowds that line the length of the entire room. A great deal of love and effort has gone into the design of the sitting room and it is furnished with a glorious mix of contemporary and retro pieces. By the front door of the apartment is a pocket sized piece of terrace where guests can enjoy a glass of wine.
The Kitchen at The Breaside Apartment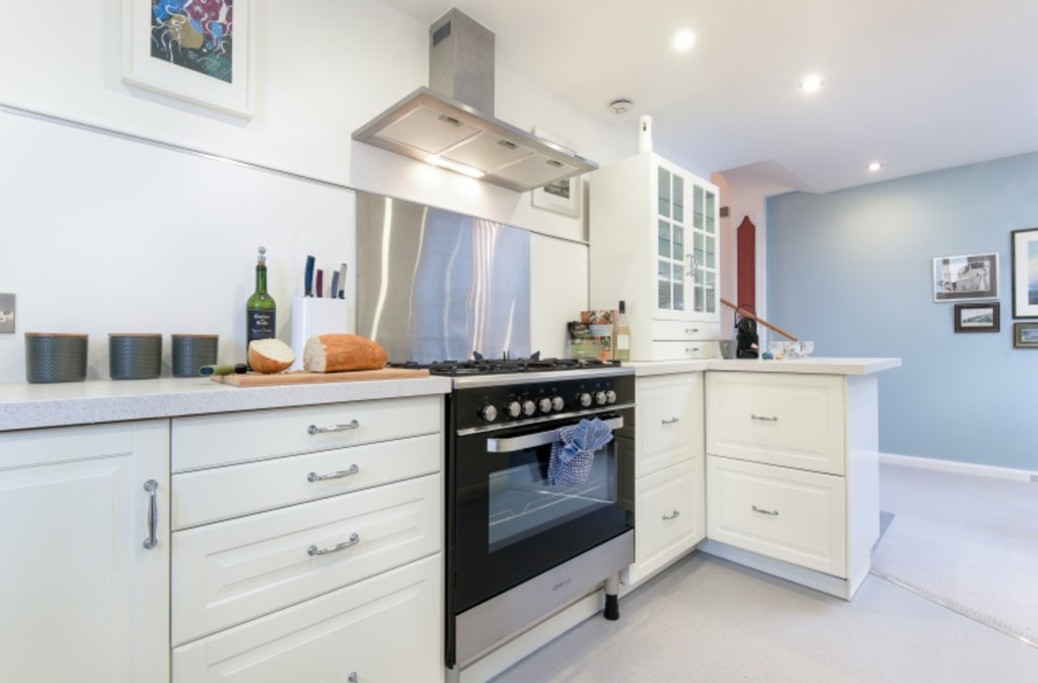 The apartment is blessed with a very spacious kitchen packed with great equipment so that guests can dine in with ease. The owners have also provided an eating out guide which makes it possible for guests to dine out and let someone else do the dishes.
The Dining Room at The Braeside Apartment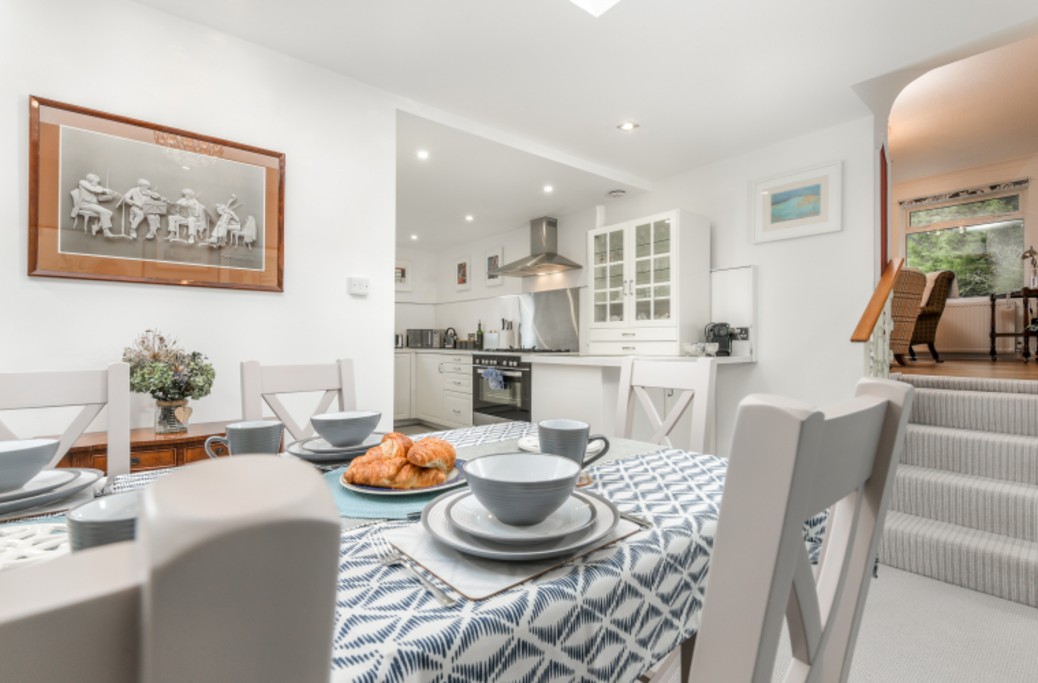 This is at the very heart of the apartment and is perhaps the most striking part of the it with its amazing roof lantern. It is a wonderful space to dine and is right next to the open plan kitchen.
Bedrooms at The Braeside Apartment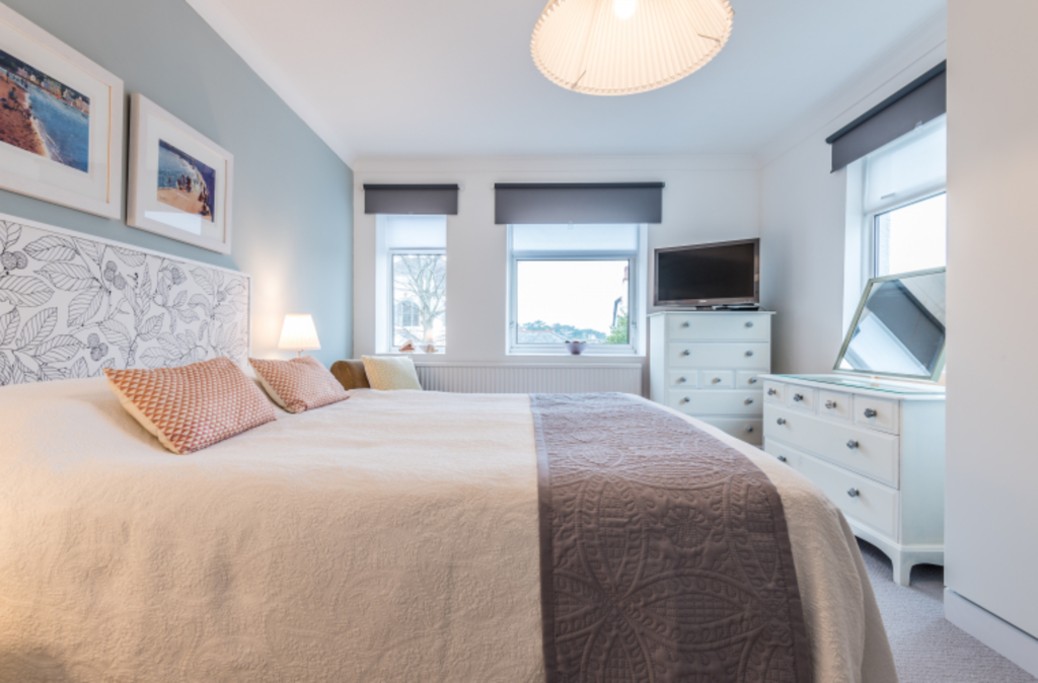 The Braeside Apartment has two spacious bedrooms. The main bedroom has dual aspect windows and has a king sized bed plus plenty of built in sotrage space. The second bedroom has a bed which can be splitto form two singles.
The Bathroom at The Braeside Apartment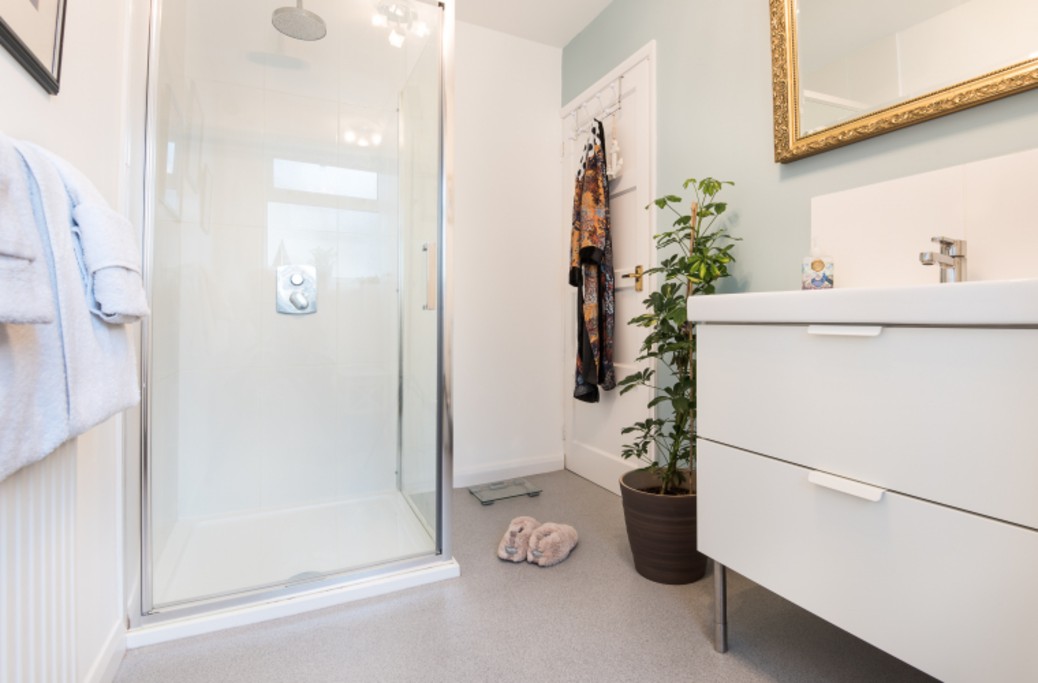 There is a spacious and light bathroom in the apartment which features an oversized shower as well as wash basin and toilet.
Floor plan of The Braeside Apartment.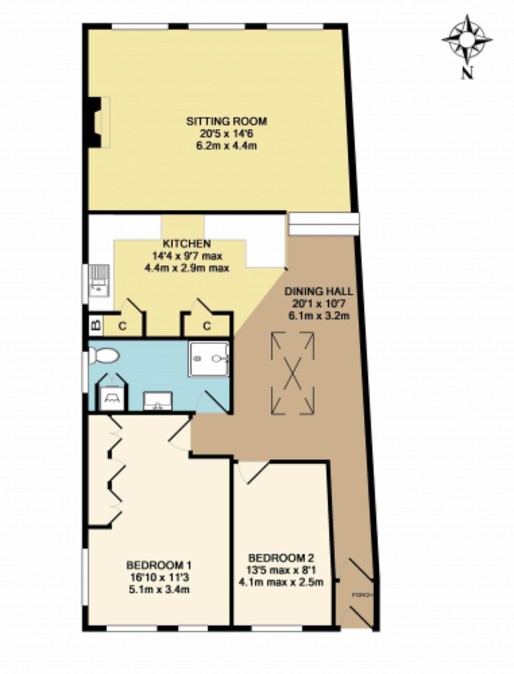 Location of The Braeside Apartment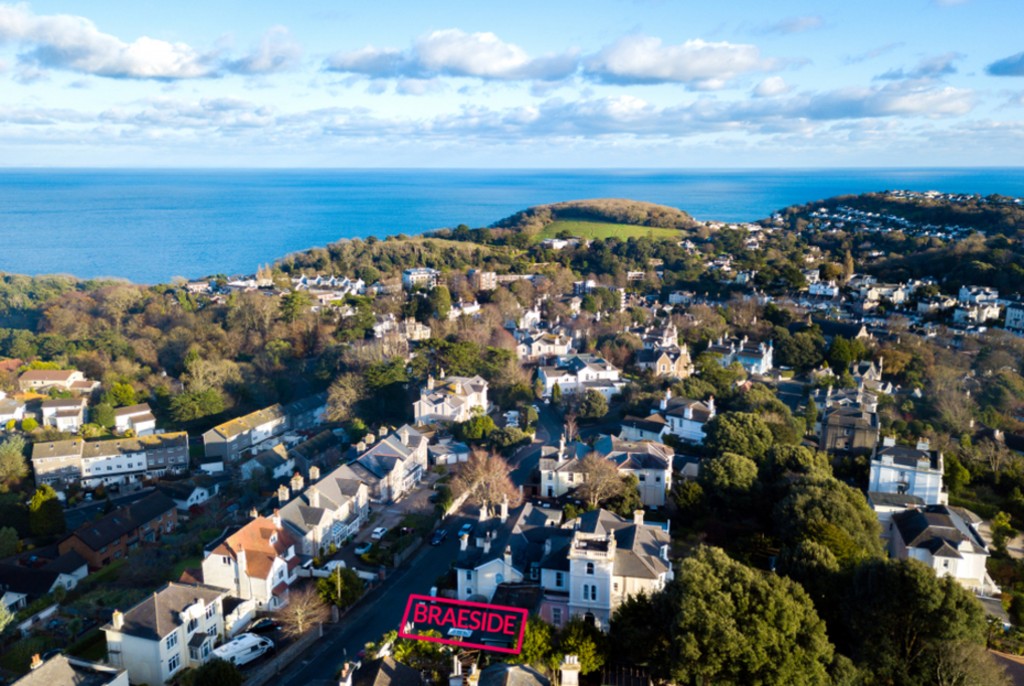 Book a short break at The Braeside Luxury self catering Apartment in Torquay.
Use the calendar on this page to check availability, rates and to book. Remember, that if you book direct with us you will get the best rates and with no additional booking fees.
You can also call us on 0791 905 1066 or on 01803 292958